Main content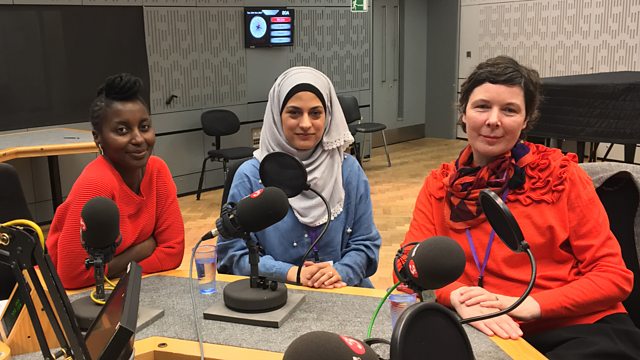 Architects
Kim Chakanetsa meets two architects from Syria and Ireland and asks them what role buildings can play in splitting communities apart and bringing them together.
A Syrian architect who watched her city destroyed around her talks to an Irish architect who helped create community spaces in a migrant camp. They emphasize the importance of authenticity, simplicity and boundaries when it comes to designing buildings and public spaces.
Marwa al-Sabouni runs an architectural practice together with her husband in the Syrian city of Homs. She has watched her city be torn apart by war, and believes communities are directly shaped by the environment they inhabit. She has now turned her mind to the question of how architecture might play a role in reversing the damage and rebuilding her country. She has written a memoir about her experiences called 'The Battle for Home'.
Grainne Hassett is a senior lecturer at the School of Architecture, University of Limerick. She also runs her own architecture practice. In August 2015 she travelled to the migrant camp in Calais, known as 'The Jungle', where she ended up building several temporary community buildings with the help of volunteers. Although the buildings were demolished, she has taken the lessons she learnt from the camp into her wider work.
Image: Marwa al-Sabouni and Grainne Hassett (R) with Kim Chakanetsa (L)
Credit: BBC
Last on

BBC World Service
Australasia, Online, Americas and the Caribbean, UK DAB/Freeview & Europe and the Middle East only