Main content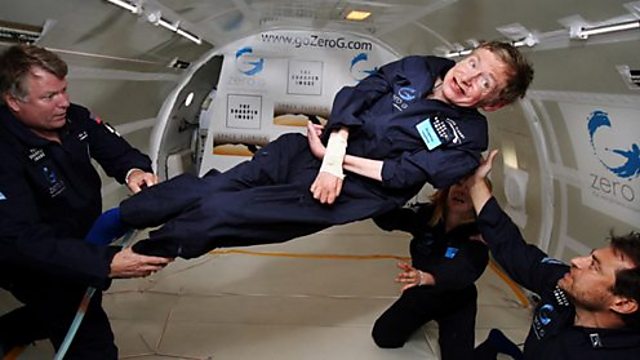 Physicist Stephen Hawking (1942 - 2018)
Cosmologist Stephen Hawking died this week. His scientific legacy will be with us forever
Cosmologist Stephen Hawking died this week. We celebrate his life, and profound contributions to the knowledge of our Universe.
Early Modern Humans were more innovative and sophisticated much earlier than we thought. Palaeoarchaeologists working in the Rift Valley region in Kenya have discovered a change in tool-making from roughly-hewn locally-sources stone axes to fines, well hones tools made out of stone that had to be imported from 50km away. From this, they can surmise that Early Modern Humans showed far more innovation and adaptability to variable climate much earlier than first thought.
John B. Goodenough - When you next plug in your laptop, hearing aid or mobile phone to charge , spare a thought for Professor John B. Goodenough. He is widely credited with the identification and development of the Lithium-ion rechargeable battery. At 95, he's still full of energy and ideas. Roland tried to keep up with him when he visited his labs recently and finds out what John has in store for the next generation of energy storage.
Picture: Cosmologist Stephen Hawking (1942-2018) in NASA's 'Vomit Comet', Credit: NASA
Presenter: Roland Pease
Producer: Fiona Roberts
Broadcasts
BBC World Service

Americas and the Caribbean, UK DAB/Freeview, Europe and the Middle East & Online only

BBC World Service

except Australasia, East and Southern Africa, News Internet & West and Central Africa
Featured in...
A look back at the life of one of the world's greatest theoretical physicists