Main content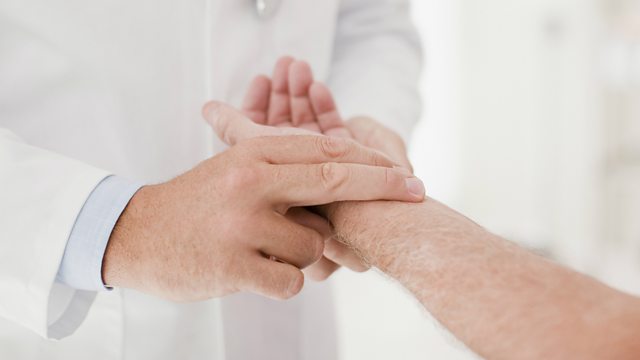 The Doctor Who Can Feel Your Pain
True stories of ordinary people and the extraordinary events that have shaped their lives.
Joel Salinas is an American doctor who has a condition called mirror-touch synaesthesia. This means he can physically feel the pain of his patients. He tells Matthew Bannister what impact this has on his work.
Afghan footballer Nadia Nadim escaped violence at home but now plays for the Danish national team. Reporter Irene Caselli went to meet her. This report is part of A Girls' Game - a project run by the European Journalism Centre.
Jess Robinson from London impersonates singers from Edith Piaf to Adele. She came into the studio to show off her skills.
Joanna Wiszniewska runs a hairdressing salon in the Polish city of Szczecin for people with cancer. Outlook's Anna Noryskiewicz went there to hear about what she does.
Image: A Doctor Holding a Patient's Hand
Credit: Martin Barraud, Getty Images