Main content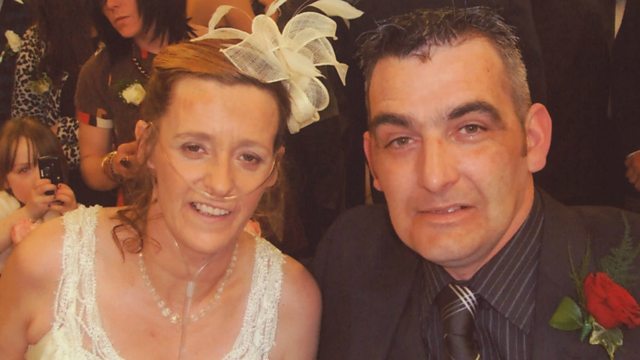 Our Emergency Wedding
Charles and Joan fell in love and lived together for nine years but never got married. When Joan was diagnosed with a terminal illness they had to put that right and quickly.
When Joan and Charles met they fell in love, then Joan was diagnosed with terminal cancer. They had only 24 hours to organise an emergency wedding. Now Charles and his mum Kathleen MacGregor have set up a charity in Joan's memory that helps other couples organise their own emergency weddings.
The unlikely relationship between a street acrobat, Eddy Revilla, who used to perform at traffic lights for money and Vania Masias, one of Peru's most celebrated classical ballerinas. Outlook's Dan Collyns went to meet them.
Xyza Bacani is a photographer who documents the lives of domestic workers. She knows their story well because Xyza and her mother are among the thousands of women who have left their homes in the Philippines to work in other people's houses abroad.
We hear from Sunleif Rasmussen, one of the foremost classical composers in the Faroe Islands, an archipelago of 18 islands off the coasts of Northern Europe.
Image: Joan and Charles MacGregor on their wedding day
Credit: Kathleen MacGregor