Main content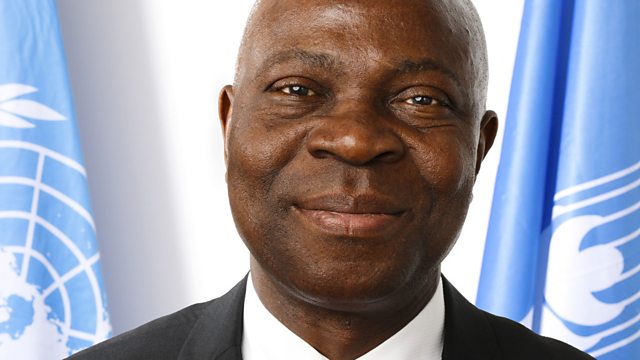 From Cleaning my School to PM of Togo
Former PM Gilbert Houngbo grew up in rural Togo. He was desperate for an education even if it meant staying after lessons to clean the school.
In September 2008, a member of the Chartered Professional Accountants of Canada received a rather extraordinary phone call asking him to be the Prime Minister of Togo. Gilbert Houngbo agreed and went on to serve for four years. Gilbert Houngbo is now in charge of the International Fund for Agricultural Development, a UN agency that delivers agricultural aid to poorer countries. But his early years were spent on the family farm in rural Togo, helping his parents with the crops.
Diver Hiroyuki Arakawa has a best friend: Yoriko the fish. They met off the coast of Tateyama, Japan, 30 years ago.
George Church is a top scientist at Harvard University. Less well known is that he has narcolepsy, a condition that makes him nod off, very suddenly and unexpectedly. George didn't actually get a diagnosis until he was in his forties, by which time he was already one of the most important geneticists in the world. His latest plan is to bring back to life the woolly mammoth, which has been extinct for 4,000 years. What's fascinating is that he thinks his condition is partly responsible for his extraordinary ideas.
(Picture: Gilbert Houngbo. Photo credit: International Fund for Agricultural Development.)