Main content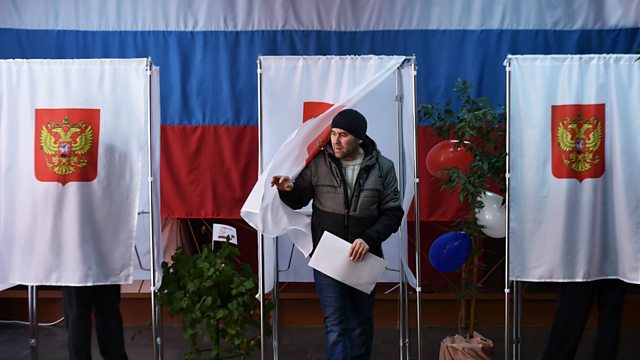 Were 'Extra' Votes Counted in Russia's Presidential Election?
Vladimir Putin won his fourth term as President of Russia, but the election saw widespread allegations of voting irregularities.
Last week Vladimir Putin won a second consecutive and fourth overall term as the Russian president. Official polling results from the election show he received over 76% of the vote, with a total turnout of 67%, but there were also widespread allegations of irregularities including inflated turnout figures. More or Less takes a closer look at the election data from Russia to see if these complaints have merit.
(Photo: A man walks out of a voting booth at a polling station during Russia's presidential election. Credit: Sergei Gapon/Getty Images)
Last on
BBC World Service
except News Internet