Main content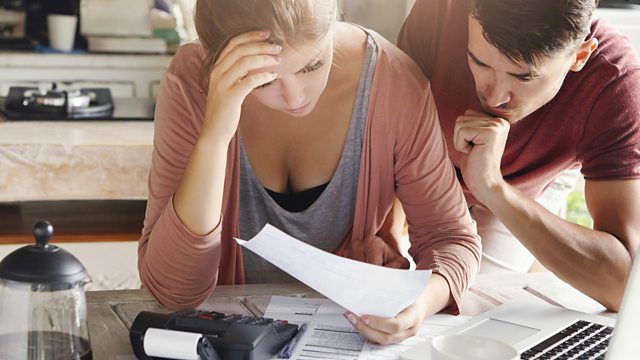 Real Lives Behind the Numbers
How individuals manage their money - the personal stories behind economic data..
If you ask an economist to explain what is happening in a country's economy. They rely on economic data points to describe what is happening – they might talk about the unemployment rate, average wages, and the numbers of people in poverty. They pull together the information available for thousands or millions of people to work out trends.
But are we getting the whole picture?
We speak to Rachel Schneider, co-author of the book, 'The Financial Diaries'. It's based on a large study in the USA. Over a period of a year from 2012 to 2013, researchers interviewed several families about how they were managing their money to find out the personal stories behind economic data.
Presenter and Producer: Charlotte McDonald
(Photo: A couple looking at their finances. Credit: Wayhome Studio/Shutterstock)
Last on
BBC World Service
except News Internet