Main content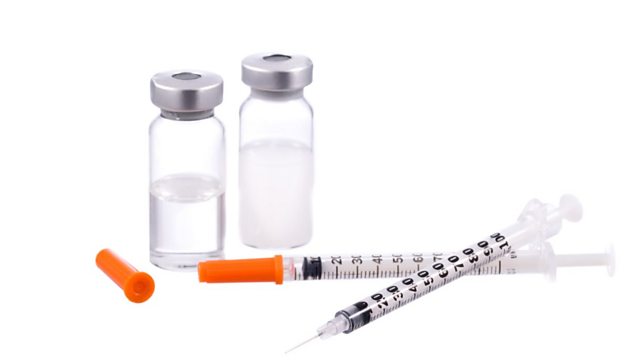 Is Diabetes Five Different Diseases?
Are there 5 kinds of diabetes; the science of hunger-induced anger; the Brain Prize; novel Cuban lung cancer vaccine trialling in the USA
New research suggests there are five distinct types of diabetes and not just the two in the medical text books. Claudia Hammond talks to BBC News health reporter James Gallagher and lead researcher Leif Groop of the Lund University Diabetes Centre in Sweden about this new proposed classification of this globally rampant condition. How might it affect how people with the various different types are treated in the future. Professor Groop is now working with doctors in India and China to see how the incidence of the different diabetes types varies from one region of the world to another.
The science of getting angry because you are hungry. Katy Takatsuki investigates a question from World Service listener Abi Gurjar about the phenomenon known as 'hanger'. There is some real research behind the link between an empty-stomach and the descent of the red mist.
CIMAvax is a lung cancer vaccine devised and developed by researchers in Cuba. It works in a novel way compared to other cancer immunotherapies developed elsewhere in the world and it seems to be unusually effective at bringing late stage lung cancer under control. Now it's being trialled in the USA in collaboration with Roswell Park Comprehensive Cancer Center – lung cancer vaccine (CIMAvax) trial in New York state. It is the first Cuban anti-cancer agent to be tested in the USA. Roswell Park president Candace Johnson explains the excitement around this promising Cuban therapy, and talks about its Cuban origins.
BBC News reporter James Gallagher also talks to Claudia about the winners of this year's Brain Prize, and they remember Sir Roger Bannister the neurologist (rather than the first athlete to run a mile in less than 4 minutes).
(Photo: Insulin and syringes. Credit: Getty Images)
Claudia Hammond invites you to take part in Radio 4's online survey about loneliness.
Broadcasts
BBC World Service

Online, Americas and the Caribbean, UK DAB/Freeview & Europe and the Middle East only

BBC World Service

except Australasia, East and Southern Africa, News Internet & West and Central Africa