Main content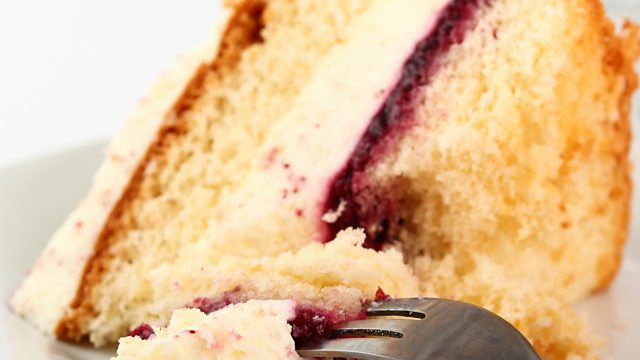 The Brain Prize: How "Reward" Works
What's behind the brain's reaction to rewards – explained by the three recipients of this year's Brain Prize, at London's Royal Institution
This week's Health Check comes from the Royal Institution in London – where the winners of the world's biggest prize for brain research explain how the brain reacts to rewards. Vital for our survival, it ensures we enjoy the things that we need - like food. But if it goes into overdrive it can lead to obesity, gambling problems and addiction.
Claudia Hammond meets the three recipients of the million Euro Lundbeck Foundation Brain Prize for their research on reward.
Wolfram Schultz from the University of Cambridge, has spent 30 years studying the brain cells which help to teach us what to pursue and what to avoid to maximise our rewards.
University College London's Professor Peter Dayan is fascinated by how we change our minds when rewards aren't immediately apparent. His work shines a light on how our behaviour in the future is affected by whether we got the pleasure we hoped for the previous time.
Neuro psychiatrist Professor Ray Dolan is director of the Max Planck UCL Centre for Computational Psychiatry and Ageing in Berlin. He's used brain imaging to study the way boosting the brain chemical dopamine affects risk-taking behaviour and our ability to learn.
(Photo caption: The winners of the world's biggest prize for brain research explain how the brain reacts to rewards which help us to enjoy life. Photo: Getty Images)
Broadcasts
BBC World Service

Online, Americas and the Caribbean, UK DAB/Freeview & Europe and the Middle East only

BBC World Service

except Australasia, East and Southern Africa, News Internet & West and Central Africa