Main content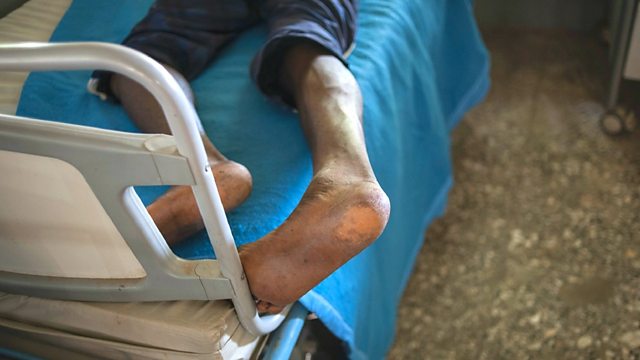 Appearance and Reality
Northern Nigeria's new drug scourges; snobbery about Indian language and dress - in India; "culture shock" for women in Saudi Arabia and the stories behind any story in Ukraine
Pascale Harter introduces analysis, reportage and wit from reporters and correspondents around the world.
Borno State in Northeastern Nigeria has been bombed, battered and traumatised by the Boko Haram insurgency - but Sally Hayden finds an unexpected aspect to the damage it has wrought. Many of the militant group's former captives, civilian victims and vigilante enemies are now turning to drugs to ease their trauma - and becoming addicted.
Rahul Tandon reflects on why, so many years after independence, wearing Indian clothes or speaking Indian languages can still mean that some doors are closed to you in India's more elite spaces.
Saudi Arabia's Crown Prince Muhammad bin Sultan has announced he wants to return the Kingdom to "a more moderate Islam" - and visiting Riyadh and Jeddah recently, Kirsty Lang noticed visible signs of a new attitude to the arts and to women's rights.
And Nick Higham reveals all - or as much as he can - about what really happened to his wallet, stolen on the Kiev Metro, as he worked with a group of journalists trying to tell the stories behind the stories in Ukraine.
Photo: A patient rests on a bed in the substance abuse ward of the Federal Neuro Psychiatric Hospital in Maiduguri, Borno State, Nigeria on September 16, 2016. (STEFAN HEUNIS/AFP/Getty Images)
Broadcasts
BBC World Service

East and Southern Africa, Americas and the Caribbean & West and Central Africa only

BBC World Service

except Americas and the Caribbean, East and Southern Africa, News Internet & West and Central Africa