Main content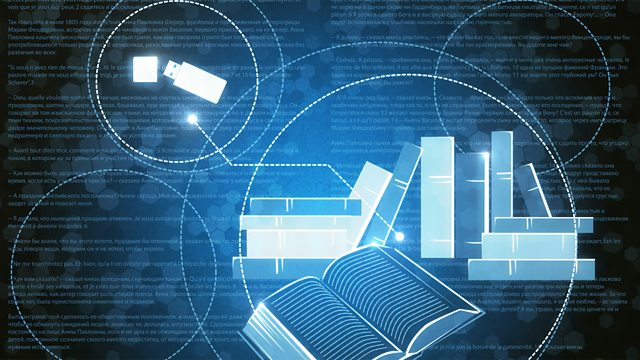 Bit List Preserving Digital Life
Bit List: recipe for a digital afterlife; Refugees and social media; Election security: new guide; Lovie Awards EVE Online
A 'Bit List' of the World's Endangered Digital Species has been compiled as part of an international campaign to raise awareness of the need to preserve digital materials. Click talks William Kilbride from The Digital Preservation Coalition.
For the thousands of refugees and migrants on Europe's shores, social media has become an indispensable part of their journeys west. But these modern tools, holding private and personal information, also pose potential problems for the refugees, and some argue the social media platforms are also encouraging migrants, sometimes unwisely, to flee their homelands. Ismail Einashe reports.
The robustness of democratic elections continues to be questioned. Click talks to Debora Plunkett from the Belfer Center for Science and International Affairs about efforts to prevent future hacking of the US elections.
The devisers of EVE Online were winners at the recent Lovie Awards with the innovative citizen science scheme which harnesses the enthusiasm of multi-player gamers for the identification of proteins and other research projects. Click talks to Attila Szantner and Bernard Revaz, co-founders of Massively Multiplayer Online Science, about their projects.
(Image caption: Capacity illustration © Getty Images)
Producer: Colin Grant
Last on
BBC World Service
except News Internet
Broadcasts
BBC World Service

Online, Americas and the Caribbean, UK DAB/Freeview & Europe and the Middle East only

BBC World Service

Australasia, South Asia & East Asia only

BBC World Service

except Australasia, East and Southern Africa, News Internet & West and Central Africa

BBC World Service

Australasia & East and Southern Africa only

BBC World Service

Australasia

BBC World Service

East and Southern Africa & West and Central Africa only

BBC World Service

West and Central Africa

BBC World Service

except News Internet