Main content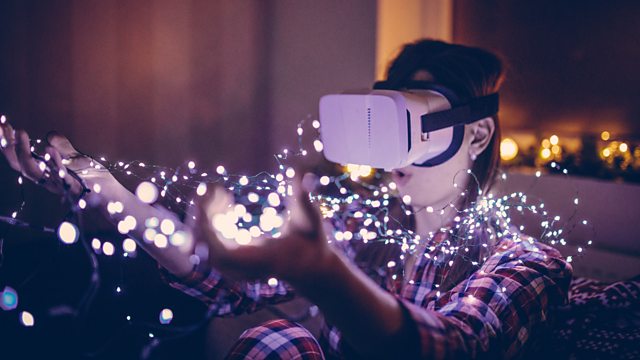 DC Labs: Future of Gaming?
Click is heading to the Digital Creativity Labs in York to look at the technology for gaming in the future; Gaming for Peace in Sudan; Calling the BBC - Ham radio is back!
Click is travelling North to one of the oldest cities in the country to look at some of the most groundbreaking artificial intelligence in gaming. We are visiting the Digital Creativity Labs at the University of York where they are researching creative technologies that will come to our games consoles and entertainment systems in the years to come.
Gaming for Peace in South Sudan
A mobile game called Salaam, meaning 'peace' in Arabic has been developed by a Lual Mayen, a games designer from South Sudan. But this is a game with a difference, instead of arming players with guns and ammo, the object is to destroy them and spread some peace instead. He has two big influences: Grand Theft Auto but even more significantly, the conflict in South Sudan. He was raised as a refugee but eventually managed to pursue his interest in programming by developing mobile banking applications and then gaming. Salaam featured in South Sudan's first ever games jam earlier this year.
Calling the BBC - Ham Radio is Back!
For over half a century the BBC has had its own Ham Radio group. After several years of planning, the group's latest home has just opened in BBC Broadcasting House in London. The Director General Tony Hall officially opening the new radio shack recently under direction from Jonathan Kempster. But in an age of Skype, FaceTime and instant messaging, is amateur radio still relevant and if so why?
(Image caption: Girl playing with lights and virtual reality simulation device © Getty Images)
Producer: Jack Meegan
Broadcasts
BBC World Service

Online, Americas and the Caribbean, UK DAB/Freeview & Europe and the Middle East only

BBC World Service

except Australasia, East and Southern Africa, News Internet & West and Central Africa