Main content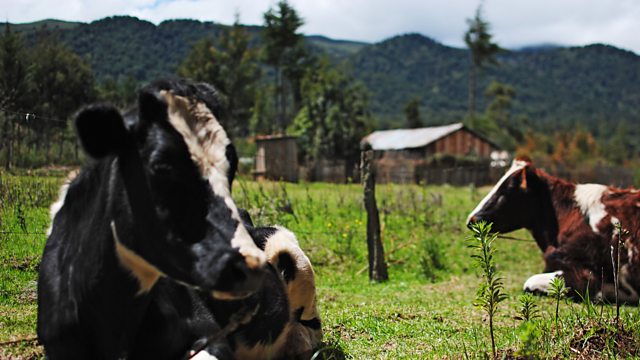 Making it Work: Agriculture in India and Kenya
4/4 The entrepreneurs coming up with innovative solutions for agriculture in India and Kenya.
4/4 Angela Saini is on a farm in a rural corner of Karnataka in south India, meeting the team behind Akshayakalpa – a kind of Farm in a Box. When you are on a low income, how can you possibly find a way to raise the funds you need to get into farming, or simply keep your existing farm afloat? Angela meets an entrepreneur who thinks she has found the answer.
Angela heads back to Nairobi to catch up with the founder of OkHi – the app that lets you find any address in the city, which we discussed earlier in the series. How are they getting on? Finally, she meets budding agricultural entrepreneurs in Nairobi and talk to the Agriculture Minister Willy Bett.
(Photo: Cows in a field, Nyandarua County, Kenya)