Main content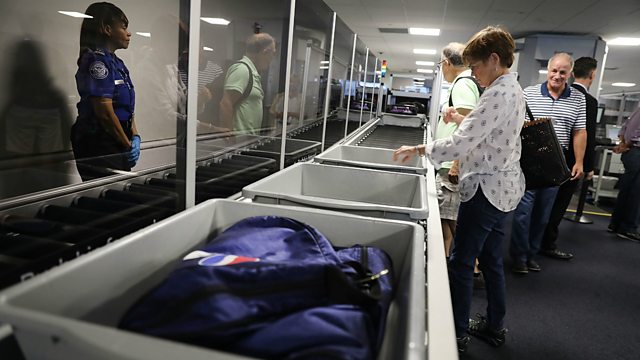 Face Value
A pilot programme to use facial identification machines is underway at nine US airports
Flying out of the US? You might have to go through a facial scan at the airport. We discuss the implications of that.
Plus: we find out why a selfie app that drastically alters the way you look is all the rage in China; we get introduced to the women artists of the Renaissance who have been hidden in the archives; we meet a man who survived the Holocaust by drawing portraits of his Nazi guards; plus comedian Dean Obeidallah discovers that for a moment he was literally the face of fake news.
(Image: Passengers have their luggage screened at LaGuardia Airport in New York City. Credit: Spencer Platt/Getty Images)
Podcast
How the world looks through American eyes, and the myriad and unexpected ways that the world influences the United States.