Main content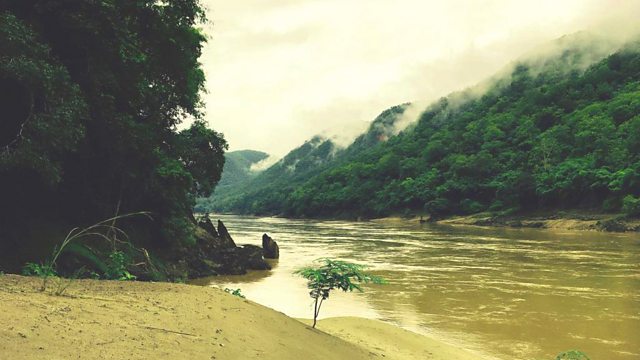 The Silent Forest - Part Two
Gretchen Miller and Neil Trevithick hear from the locals of rainforests of South-East Asia, resisting destructive external forces.
The Siamese Rosewood tree is now so valuable that two small pieces carried in a rucksack are worth $500. This kind of money means that armed criminal gangs up to a hundred strong have stripped the forests of Thailand bare of the Rosewood. It has been dug out of the central reservations of roads, from temple courtyards and school playgrounds. Nearly all of it is destined for the Chinese rosewood 'hongmu' furniture market. There has been a middle class craze for this traditional furniture since 2008 when centuries old temples were restored in Beijing, using rosewood, for the Olympic games.
This then is the story of what happens when the market concentrates on a single species and wipes it out in nine years; and of what happens to the local people who simply happen to live in the places that this tree used to grow,
At the other end of Thailand in the north-west, is the long border with Myanmar, formerly known as Burma. And here thousands of square miles of teak and bamboo forest have been largely preserved by seven decades of civil conflict. The local Karen people live in refugee camps just inside Thailand, but also remain in their thousands in the Myanmar forest living as they have always done, while fighting for an independent homeland. A recent peace deal means that for the first time it may be possible for logging to begin, dams to be built, open cast gold mining to expand, roads and a deep water port to be built. The Karen are trying to create a vast 'peace park' to preserve their astonishing natural habitat from these same forces that have destroyed so much forest in the previous countries we have visited.
Gretchen Miller and Neil Trevithick go into the Myanmar forest to a training camp for Karen forest rangers who will police the forest if such a park can be created. This is a place alive with all of the flora and fauna that have usually disappeared. It is so noisy and vibrant with life that a Silent Forest is only a bad dream. Is this the final moment before a storm of exploitation and destruction makes that bad dream a reality? Or can something different and new be created by the Karen? After 68 years of civil war everything hangs in the balance. We talk to Karen villagers, forest rangers, to the people helping the Karen create their policy for managing the forest, and most important of all we walk beneath the canopy and hear the sounds of life.
Last on
BBC World Service
except News Internet
More episodes
Next
You are at the last episode
Broadcasts
BBC World Service

except News Internet

BBC World Service

except News Internet

BBC World Service

except News Internet

BBC World Service

Australasia

BBC World Service

except News Internet