Main content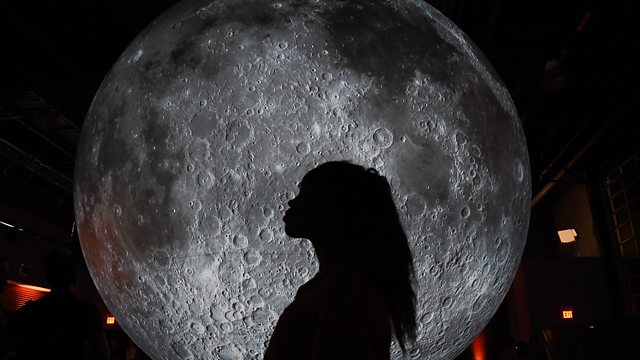 The First Woman on the Moon
Wally Funk looks at mankind's return to the Moon and if a woman might actually get there
If history had been kinder, aviator Wally Funk might have become the first woman on the Moon. In the early 1960s, she was one of 13 female pilots who passed the same physical tests as the Mercury 7 astronauts.
Unfortunately her chance never came and no one has walked on the Moon since 1972, after the cancellation of the Apollo space programme. But today, almost 50 years after Neil Armstrong stepped on the Moon, space agencies and commercial companies around the world are preparing to return to the lunar surface with robots and humans.
Wally travels from Cape Canaveral in Florida to the European Space Agency (ESA) in Paris, meeting scientists and entrepreneurs who are trying to make the return to the Moon a reality. For some it is science and astronomy. For others it is tourism or mining minerals and helium 3 - or all of the above.
Guests include ESA head, Jan Woerner, on his plans for a 'Moon village'; Bob Richards from Moon Express in the US; India's lunar rover company, Team Indus; the voice of Space Shuttle launch control, Hugh Harris, who saw how the Apollo programme unfolded; and lunar scientist Wenzhe Fa from Peking University.
Wally also talks to scientists at ESA and the German Aerospace Centre, DLR, experimenting with simulated moondust to make bricks for a future lunar base.
Finally, at the European Astronaut Centre, Wally meets astronaut Samantha Cristoforetti, who is prepared - if the opportunity arises - to become the first woman on the Moon.
(Photo: View of the space during Artemis: Journey To The Moon, Hudson River Park's Classic Car Club, New York City. Credit: Ilya S. Savenok/Getty Images)
Last on

BBC World Service
East and Southern Africa, South Asia, West and Central Africa & East Asia only