Main content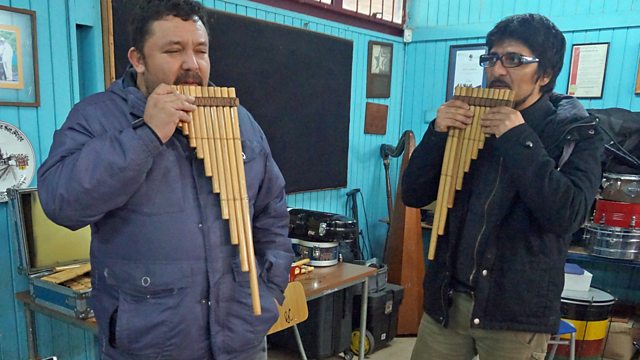 The Music of Time - Chile
How Nueva Canción, a folk genre born out of Chile's social struggles, helped end General Pinochet's dictatorship.
The Chileans call it Nueva Canción, a folk genre that was born out of the country's social struggles. Its stars helped Salvador Allende become Latin America's first democratically elected leader. But on September 11th, 1973, General Pinochet seized power in a violent military coup, and a whole generation of musicians found themselves enemies of a totalitarian state. Some were exiled, some were imprisoned, and others were even murdered by the General's men.
Wyre Davies speaks to the artists who survived the brutality of Chile's history, and went on to play their role in toppling the dictatorship.
Last on

BBC World Service
East and Southern Africa, South Asia, West and Central Africa & East Asia only