Main content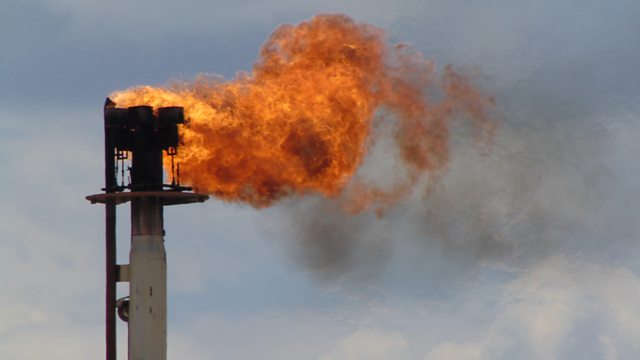 Going Green in the Oil State
Why are climate change sceptics in Republican Texas embracing renewable energy?
Why has a heavily Republican city in Texas, chock full of climate change sceptics, become the first city in the South to be powered entirely by renewable energy? And why, just a few miles away, has a small town consisting of a lone truck stop and a deserted dirt road they call "Main Street", become the richest area in the entire United States?
As Donald Trump pulls the US out of the Paris Climate Accords, and talks up the use of fossil fuels, we explore the unexpected reality of the energy industry in the "oil state", which, on its own, would be the 10th largest economy in the world. We speak to the beneficiaries of the Eagle Shale fracking boom: migrant workers making $120,000 a year working on oil fields, and cattle-ranch owners who became millionaires overnight, thanks to the "pennies from heaven" that arrive via a monthly payoff for the mineral discoveries made on their land.
We also from hear from locals who are victims of the "boom and bust" cycle of oil, and whose life in the tough and remote McMullen County is anything but prosperous.
An energy policy expert tells us why the Paris Agreement was "just a cute piece of PR", and that why it comes to Texas, it's "money, money money", not politics or science, that has propelled the second biggest US state to become the nation's largest wind energy producer - and may yet make it the largest solar producer too.
To the sound of a country and bluegrass concert on the "most beautiful town square in Texas", we hear from staunchly conservative residents who are nonetheless proud of the local clean energy revolution, and the cheaper utility bills that have followed, and from a veteran city manager who has become a reluctant icon of liberal environmentalists.
Plus, we explore why despite its acrimonious politics, the pragmatism shown in the small towns of the Lone Star State could provide a blueprint for energy policy in the age of Donald Trump.
(Photo: McMullen County)