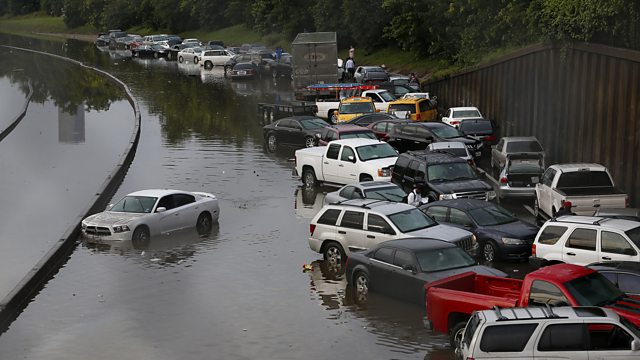 Floods of Fake News
Hurricane Harvey gave rise to a flurry of fake news. We unpick some online myths & - spoiler alert - why some Game of Thrones fans say giving the game away is all part of the fun
Hurricane Harvey brought devastating floods to large areas of Texas; and in its wake came a flurry of fake news, much of which which went viral - including a widely shared picture of a shark on a highway and reports of mass looting. BBC Trending's Mike Wendling sorts the fact from the fiction.
Also - spoiler alert - we hear from the Reddit group that believes giving the game away is all part of the fun of watching the global TV hit Game of Thrones.
And Abdirahim Saeed reports on growing concern in the Gulf States where an illegal market for employing domestic servants is using social media to circumvent the law.
Presented by Megha Mohan
Produced by Anisa Subedar
(image:Vehicles left stranded on a flooded highway in Houston,Texas. Photo credit: Aaron M. Sprecher/Getty Images)
Broadcasts