Main content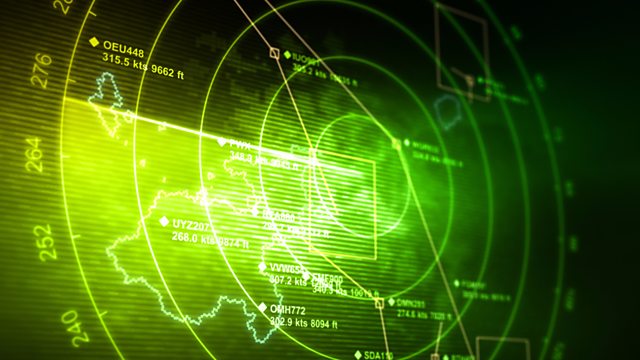 How the high-tech 'death ray' led to the invention of radar.
How the high-tech 'death ray' led to the invention of radar. The story begins in the 1930s, when British Air Ministry officials were worried about falling behind Nazi Germany in the technological arms race. They correctly predicted that the next war would be dominated by air power. To address the problem, Britain launched a number of projects in hopes of mitigating the threat — including a prize for developing a high-tech 'death ray' that could zap a sheep at a hundred paces. But even though the project failed to develop such a weapon, it did result in something potentially far more useful that was able to detect planes and submarines – radar. And it was an invention that was crucial in the development of the commercial aviation industry.
Producer: Ben Crighton
Editors: Richard Knight and Richard Vadon
(Image: Abstract radar with targets, Credit: Andrey VP/Shutterstock)
Sources and related links
Broadcasts
BBC World Service

except East and Southern Africa, News Internet & West and Central Africa
Podcast
Tim Harford tells the fascinating stories of 50 inventions, ideas and innovations which have helped create the economic world.