Main content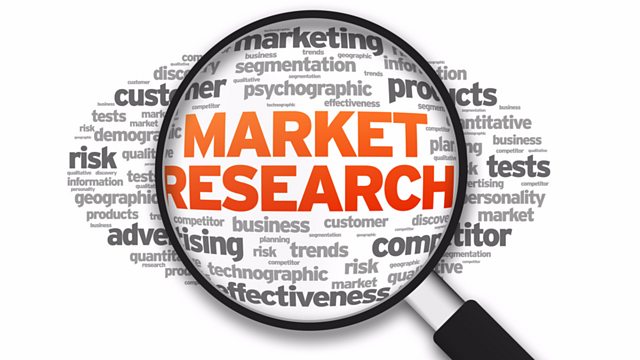 Market Research
Market research marked a shift from a producer-led to consumer-led approach to business.
US car makers had it good. As quickly as they could manufacture cars, people bought them. By 1914, that was changing. In higher price brackets, especially, purchasers and dealerships were becoming choosier. One commentator warned that the retailers could no longer sell what their own judgement dictated – they must sell what the consumer wanted. That commentator was Charles Coolidge Parlin, widely recognised as the man who invented the very idea of market research. The invention of market research marks an early step in a broader shift from a "producer-led" to "consumer-led" approach to business – from making something then trying to persuade people to buy it, to trying to find out what people might buy and then making it. One century later, the market research profession is huge: in the United States alone, it employs around half a million people.
Producer: Ben Crighton
Editors: Richard Knight and Richard Vadon
(Image: Market research, Credit: Bildagentur Zoonar GmbH/Shutterstock)
Sources and related links
Douglas Ward - A New Brand of Business: Charles Coolidge Parlin, Curtis Publishing Company, and the origins of market research, Temple University Press, 2010
Tom Collins - The Legendary Model T Ford: The ultimate history of America's first great automobile, Krause Publications, 2007
Mansel G. Blackford and Austin K. Kerr - Business Enterprise in American History, Houghton Mifflin, 1993
Geoffrey Miller - Must Have: The hidden instincts behind everything we buy, Vintage 2010
Bureau of Labor Statistics - Market Research Analysts
BBC - Imagine a world without shops of factories
Robert King Merton - Inventor of the focus group, The Economist
Putting a bolder face on Google - The New York Times
Broadcasts
BBC World Service

except East and Southern Africa, News Internet & West and Central Africa
Podcast
Tim Harford tells the fascinating stories of 50 inventions, ideas and innovations which have helped create the economic world.