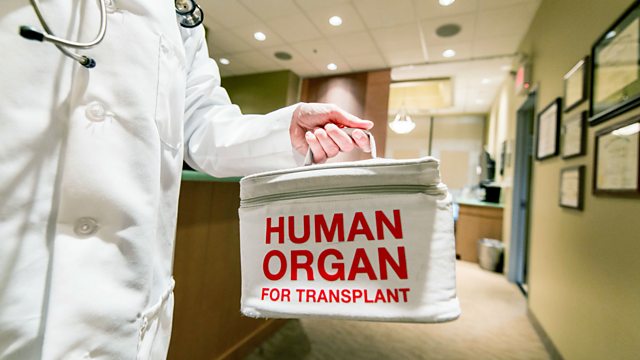 Can We Make Artificial Organs?
Human Organs are in short supply. But what if you could grow new ones in the lab? And if you donate your body parts to help others, where might they end up?
That's what Sarah Gray wanted to know after making the difficult decision to donate the body of her son, Thomas, to medical science after he died from an incurable disease shortly after being born. Sarah then contacted the scientists whose research has been made possible by Thomas' donation and discovered just how he is contributing to research which, may one day mean that organ donation is no longer necessary.
Presenter Bobbie Lakhera talks to Sarah about her decision and meets some of the scientists working to create biological artificial lab-grown organs, tissues and even bones.
Do you have a question we can turn into a programme? Email us at crowdscience@bbc.co.uk
Presenter: Bobbie Lakhera
Producer: Louisa Field
(Image: A doctor taking or delivering a bag containing a human organ for transplant. Credit: Getty Images)
Last on