Main content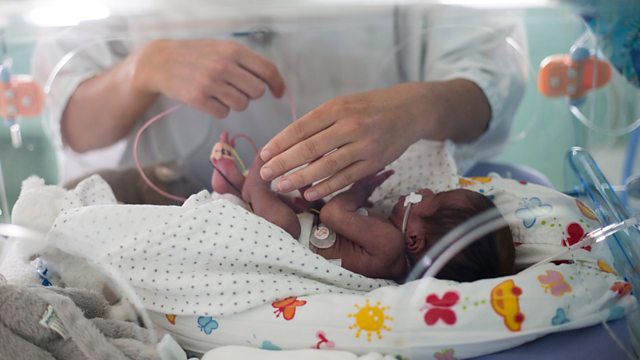 Sleep Disorders Linked to Preterm Birth
Sleep disorders linked to preterm birth; GPS Spoofing; The algae that changed the Earth; Voyager; The History of Perfume; Beatboxing; Great American Eclipse
Women who suffer from sleep disorders are at increased risk of delivering their baby early, new research suggests.
Shipping on the Black Sea was disrupted by GPS spoofing signals last week. The captain realised and now the shipping industry is developing back-up systems based on old World War II radio technology. But what are the implications for the navigation systems that we all rely on?
The earliest life forms on Earth were bacteria, but three billion years ago, life was suddenly transformed into life and plants. New evidence has just been found in algae microfossils.
40 years ago, the Voyager probes were launched. Since then the two spacecraft have been exploring our Solar System and beyond. Exceeding all expectations, the probes have taught us so much about our planets.
Throughout history, fragrance has been used to scent both the body and our surroundings. But what's the story behind this liquid luxury in a bottle?
Plus, we hear from the Australian beatboxer who submitted himself to MRIs and endoscopies to learn how he can imitate trumpets and drums. And news of the solar eclipse next week in America.
(Picture caption: A nurse takes care of a premature baby © Fred Dufour/AFP/Getty Images)
The Science Hour was presented by Claudia Hammond with comments from Dr Jon Copley, Ocean Explorer and record holder from Southampton University.
Producer: Graihagh Jackson
Last on

BBC World Service
Americas and the Caribbean
Broadcast
BBC World Service

Americas and the Caribbean