Main content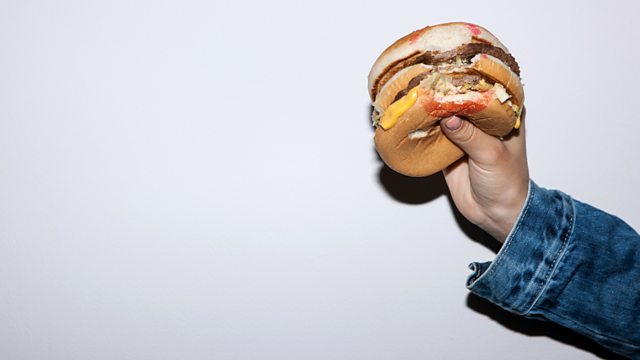 Competitive Eating: The 'Gurgitators'
Meet some of the world's fastest eaters, and find out why they do it.
We speak to some of the world's most successful competitive eaters and find out how, and why, they do it.
In the first of two episodes on the so-called sport, four 'gurgitators' tell us what it takes to eat the most hot dogs, corncobs or burgers in the shortest possible time.
This is not something you should try at home.
Emily Thomas speaks to one of the industry's biggest names, Takeru Kobayashi, a man credited with revolutionising competitive eating and turning it into a sport. We hear from New Yorker Yasir Salem, who combines speed-eating with triathlons and marathons, and Londoner Kate Ovens tells us how she is making a career from posting videos of eating challenges online, attracting thousands of fans in the process.
(Photo: Hand holding burger. Credit: Getty Images)
Clips