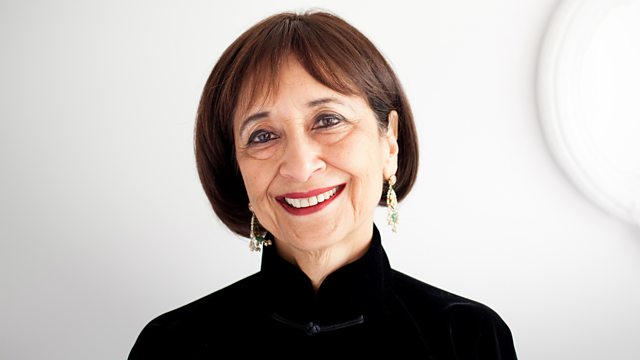 Madhur Jaffrey: My Life in Five Dishes
Join us for five unforgettable dishes from one extraordinary life as the food writer and actress Madhur Jaffrey reveals some rather surprising mealtimes - from a swimming lesson with a watermelon, to a dinner disaster with jazz legend, Dizzy Gillespie.
The food writer and award-winning actress has written more than 15 cookbooks, many of them bestsellers, and has been credited with changing the way people outside India think about the country's food. She joins the BBC's Emily Thomas to talk about the meals that have shaped her remarkable career.
(Photo: Madhur Jaffrey. Credit: Penguin Books)
Last on