Main content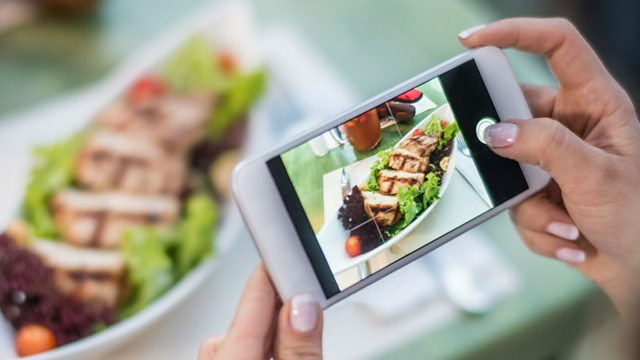 Is Social Media Putting You Off Your Lunch?
The Food Chain examines the business, science and cultural significance of food, and what it takes to put food on your plate.
Are you the kind of person who can't help taking a picture of your food before you eat it? Do you search out Facebook foods, Twitter tips and Instagram ideas for new restaurants and recipes? Or maybe the very thought of all this puts you off your lunch.
This week we meet foodies, writers and experts to discuss where education ends and obsession begins. The BBC's Manuela Saragosa talks to: Adaobi Okonkwo, who blogs about food under the name Dobby in Lagos; and Anna Barnett, who is a blogger, contributor to Vogue and Grazia, and author of cookery book "Eat The Week". She also speaks to Ursula Philpot, registered dietitian and senior lecturer at Leeds Metropolitan University; and Eve Turow Paul, a millennial food expert and writer.
(Photo: Woman takes picture of food on phone. Credit: Getty Images).
Clips