Main content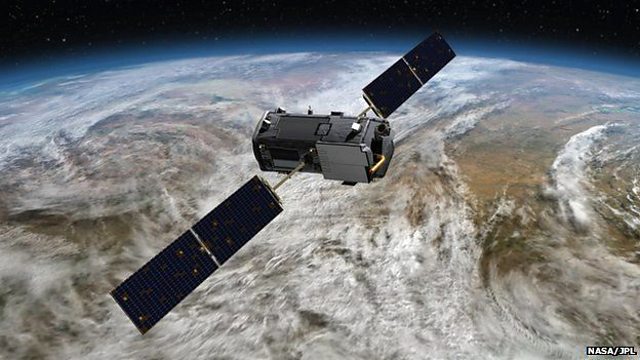 Watching the Earth 'Breathe'
Earth's carbon cycle. Also measuring acoustic biodiversity to assess the damage caused by forest fires, how big was Krakatau's volcanic explosion and the shipwreck of the Athenia
By measuring how carbon moves through Earth's ecosystems we can get a grip on how human activities are altering the carbon cycle. NASA's Orbiting Carbon Observatory-2 (OCO-2) has been watching the Earth breathe from space since 2014 and the results show the impact of El Nino events, volcanic activity and forest fires and even the pollution from individual highways.
Acoustic Biodiversity
Incidental recordings of bird and insect calls before, during and after, the 2015 wildfires in Southeast Asia, reveals a clever way of assessing the damage caused by the haze from these fires to the biodiversity in Singapore.
Measuring the Power of Krakatau
The massive eruption in 1883 of the volcano Krakatau (Krakatoa) in Indonesia unleashed huge tsunamis (killing more than 36,000 people). The explosion is thought to be the loudest sound ever heard in modern history, with reports of it being heard up to 3,000 miles (4,800 km) from its point of origin. So it may be surprising to hear that there are very few remnants of the pumice rock, spewed out in huge numbers at the time. One rare sample survived and is being analysed, along with samples of dust from the deck of the boat that was nearest the volcano at the time, in order to calculate just how explosive the eruption was.
Sinking of the Anthenia
Just seven hours after Lord Chamberlain announced that Britain had joined the war against Germany in September 1939, the cruise ship The Athenia was sunk by a German U Boat off the coast of Ireland. Now, clever forensic examination of sea bed sonar scans, log books and weather charts has revealed the possible resting place of one of the first maritime casualties of World War Two.
Picture credit: NASA-JPL/Caltech
Presenter: Roland Pease
Producer: Fiona Roberts
Clips