Main content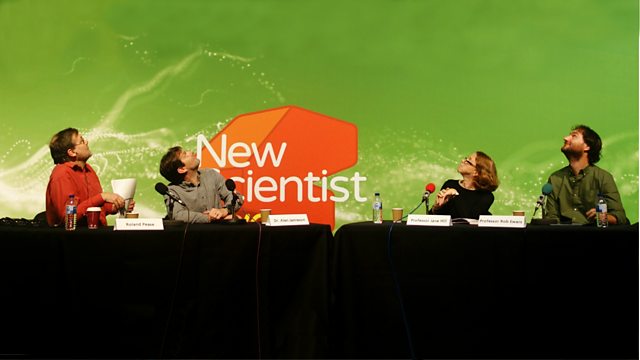 Understanding the Natural World
Roland Pease hosts a special discussion at New Scientist Live 2017 where the panellists discuss our connection to the natural world and the impact of human activity on the planet.
BBC World Service's Science in Action kicks off the first day of New Scientist Live 2017.
In this special panel discussion in front of a live audience, Roland Pease is joined by leading ecologists and experts in different environments: Rob Ewers focuses on forests and their biodiversity, Jane Hill on the impacts of climate change, and Alan Jamieson on extreme marine environments.
From dense Amazonian forests to the abyss under the sea surface, why is it important to understand the living planet?
There's no denying the impact that our human activity is having on the environment. So much so, we're entering a geological epoch named specially for us – the Anthropocene. Recent surveys even revealed that we know more of unicorns and mermaids than of world's most unique and irreplaceable real-life species.
But what does it mean for us to understand nature, and what's the impact of our understanding on the plants and animals we share Earth with? How can we decide which endangered species we can and should conserve?
Picture: Roland Pease, Dr Alan Jamieson, Professor Jane Hill, Professor Rob Ewers, Credit: Silvia Lazzaris
Presenter: Roland Pease
Producers: Fiona Roberts and Samanta Oon