Main content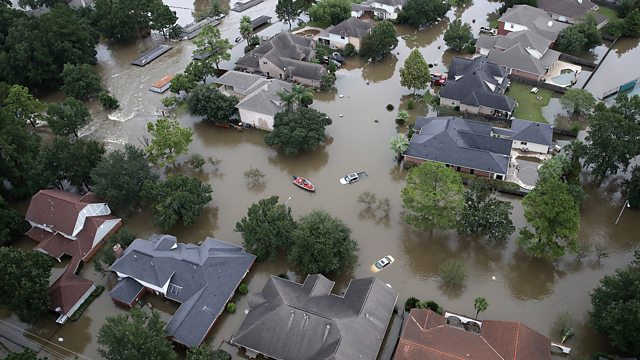 Forecasting Hurricane Harvey
Forecasting Hurricane Harvey and a chemical plant explodes in Houston. Also, Saturn's rings are surprisingly young and volcanism caused Earth's greatest warming event.
Hurricane Harvey has killed at least 31 people so far. Global collaborations enabled scientists to accurately predict Harvey four days before it hit Houston. This is a huge improvement in predictions since hurricane Katrina in 2005. How have these improvements come about and can we expect even better predictions in the future?
A flood-damaged plant near Houston has exploded and emitted chemicals. What caused the explosion and what can we expect to happen?
Two weeks from its death-plunge into Saturn's atmosphere, the Cassini spacecraft has approached a completely unexplored region between Saturn's rings. Data sent backs reveals that the rings are younger than expected.
New research reveals that birds may be able to sing intricate melodies thanks to their physiology rather than because of neural complexity as previously believed.
Moving beyond anecdotal knowledge, science has finally found the neural basis for contagious yawning.
The PETM was the greatest warming event in Earth's history. New research reveals that the warming was caused by a large volcanic event. How far can we use the PETM to better our understanding of our current warming event?
Picture: Epic Flooding Inundates Houston After Hurricane Harvey, credit: Win McNamee/Getty Images
Presenter: Roland Pease
Producer: Caroline Steel