Main content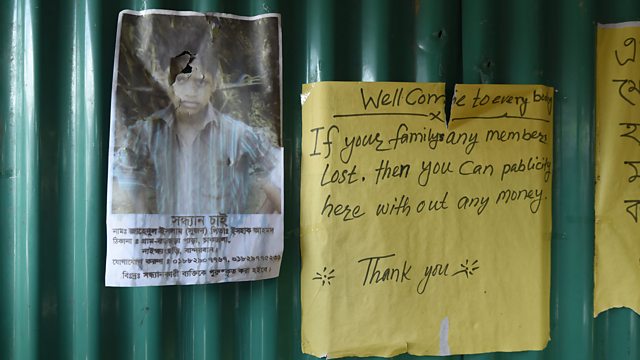 The Man Reuniting Rohingya Families
Kamal Hussein reunites Rohingya children separated from their parents.
Kamal Hussein is a Rohingya refugee who reunites parents with their lost children in Kutupalong camp in Bangladesh. He was separated from his own parents as a small boy fleeing Myanmar in the 1990s. Armed with just a megaphone, Kamal says he's reunited over 700 children separated from their families.
Ewa Wisnierska was paragliding when she was sucked into a thunderstorm and whisked to a height of 10,000 metres - higher than even Mount Everest. She survived and now teaches paragliding in the Alps.
Jennifer Brea is an American filmmaker who was diagnosed with chronic fatigue syndrome, also known as ME. She made a documentary about her condition while confined to her bed.
(Picture: Messages about lost children at the Kutupalong refugee camp. Credit: Dominique Faget/AFP/Getty Images.)