Main content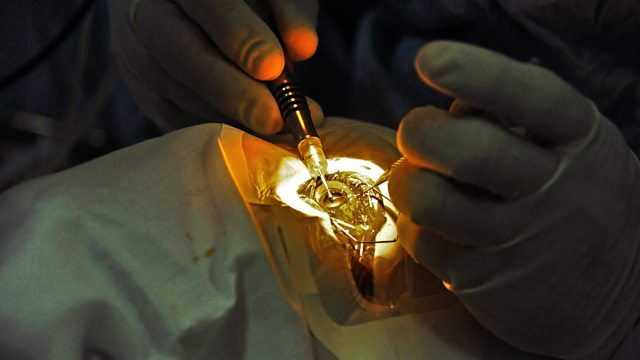 Eye Diseases in Ebola Survivors
Ebola survivors left with cataracts and other eye diseases
Around a quarter of survivors of the Ebola outbreak that started back in 2014 in West Africa have developed eye problems, including uveitis and cataracts. Dr Jessica Shantha and Dr Steven Yeh, both assistant professors of ophthalmology at Emory University in Atlanta US talked to Claudia Hammond about how they've been studying and treating the conditions.
Loneliness is a huge problem amongst carers. Connecting via social media is a solution for some, but not everyone is comfortable with the technology. Roland Pease has been to Bath University to meet a team working on a project using a simple radio-like box to connect up carers so they can talk to each other.
The microbiome, our personal mixture of bacteria and other microbes, varies a lot between individuals and still no one knows what's ideal. Greg Gloor, Professor of Biochemistry at Western University in Canada and colleagues have been studying 1000 people in China from the age of three to over a hundred, including an impressive two hundred over 95 year olds. Could their microbiome hold the secrets to a long and healthy life?
Image: Cataract surgery
Credit: Mohamed Abdiwahab/AFP/Getty Images