Main content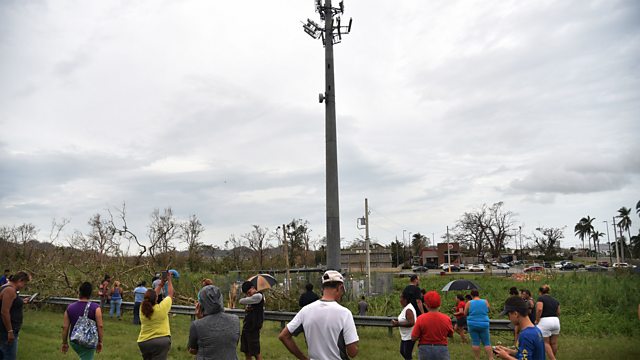 Re-establishing Communications After Hurricanes Irma and Maria
After Hurricanes Irma and Maria; AI and citizen science post hurricane; Drones in the dark; Astro Pi competition launches
Hurricanes Irma and Maria have been devastating in the Caribbean, especially in the way that vital communication services have been hit. How do you communicate if there are no phone services, land lines or satellite phones? The BBC's Nick Davis reports on the challenges faced by the destruction.
An unusual collaboration between information engineers at Oxford, the Zooniverse citizen science platform and the international disaster response organisation Rescue Global is enabling a rapid and effective response to the recent hurricanes in the Caribbean. The project draws on the power of the Zooniverse, the world's largest and most popular people-powered research platform. Click talks to Dr Steven Reece about the project.
Scientists in Zurich have been carrying out new research with drones and lightweight cameras that will enable UAVs to conduct reconnaissance in poor light. Professor Davide Scaramuzza discusses the latest research.
Astro Pi is launching a new competition for students to code for raspberry pi devices that will be used in space via ISS. Click talks to Philip Colligan about the European-wide competition.
(Photo caption: People try to get a signal before a cellular communications tower on the expressway in Dorado, Puerto Rico in the aftermath of Hurricane Maria © Hector Retamal/AFP/Getty Images)
Producer: Colin Grant