Main content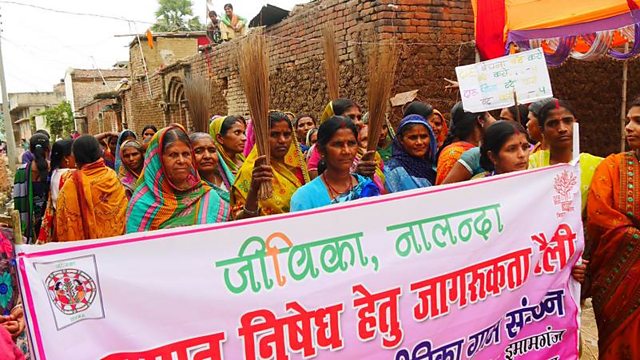 India's Alcohol Ban: The Impact on Business
The BBC's Rahul Tandon reports on the impact that a partial alcohol ban is having on Indian businesses.
Since April there has been a ban on the sale of alcohol within 500 metres of India's state and national highways. In a special programme, the BBC's Rahul Tandon explore's India's tricky relationship with alcohol and speaks to those both for and against the ban,
Bar owner Anirban Sengupta speaks about the challenges of keeping his business afloat, whilst government spokesperson Sushil Kumar Singh explains why he is in favour of the ban. Plus, we hear from a rural village in Bihar state, where women are taking the lead in enforcing prohibition.
Plus, Abhay Kewadkar of 'Four Seasons Wine' explains why more and more middle class Indians are taking to the tipple.
(Picture: Bihari women campaigning for prohibition, Credit: Rahul Tandon)
How the 2008 crash shaped our world