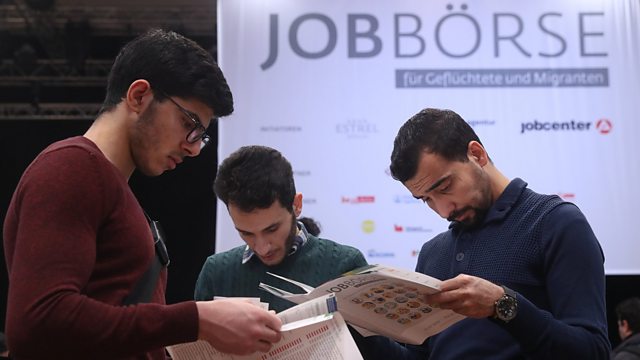 The Migration Conundrum
Immigration: Can governments square the needs of business with the anxieties of voters? And why has the response in Germany been so different to the backlash in the US and UK?
As businesses such as Microsoft in the US and FTSE 100 firms in the UK get dragged into a public spat with their respective governments over the future of migrants in the economy, presenter Manuela Saragosa speaks live to migration expert Christian Dustmann of University College London. Plus Joe Miller reports from Berlin on how Germany is integrating almost a million asylum seekers from Syria and elsewhere.
(Image: Three young Iraqi men look at a catalogue of exhibitors at the second annual jobs fair for refugees and migrants in Berlin, Germany; Credit: Sean Gallup/Getty Images)
Last on
How the 2008 crash shaped our world