Main content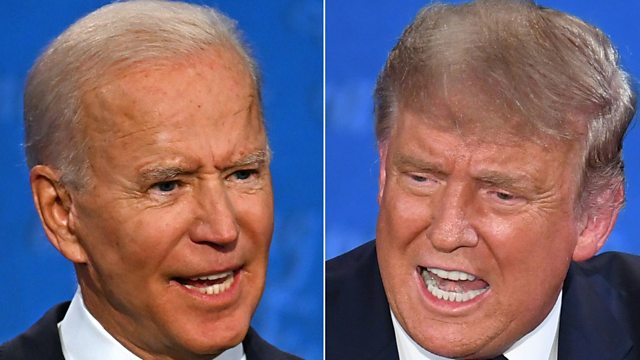 "America is divided because Americans think it's divided" – Seth Gottesdiener
Los Angeles gym owner Seth Gottesdiener is cycling across America to assess the mood of his nation
Los Angeles gym owner Seth Gottesdiener is cycling across America to assess the mood of his nation as they approach the 2020 presidential election. Following the death of George Floyd and the subsequent protests, he's speaking to a cross section of society to see if America has more that unites it than divides it. His conversations will form the basis of a documentary, which will be released in time for the presidential inauguration.
Brazilian surfer Maya Gabeira joins us to reflect on surfing the biggest wave of the year. She tells us the sound of the 22.4 meter high wave crashing at the bottom will live with her forever as she has never been so scared. Gabeira also recalls how she was almost killed by a wave at the same beach in 2013 and how she battled self-doubt in her recovery.
Only ten people have run every London Marathon and Chris Finill is one of them. Ahead of Sunday's race he tells us about his love of running, how the covid-19 pandemic has affected his preparation and about the highs and lows he's encountered going the distance over the last 39 years.
We take in the ultimate social lockdown sport moment by joining a 24 hour global netball marathon. We hear from one of the coaches running a live session and from Australian player and founder of Netfit Sarah Wall.
In Sporting Witness, we go back to the London Olympics in 2012 when Sizwe Ndlovu became the first black African to win rowing gold.
And with live sport continuing: the BBC's tennis correspondent Russell Fuller joins us from Roland Garros to discuss the French Open and we're at Stamford Bridge with Alistair Bruce-Ball ahead of Chelsea's game against Crystal Palace.
Photo: This combination of pictures created on September 29, 2020 shows Democratic Presidential candidate and former US Vice President Joe Biden (L) and US President Donald Trump speaking during the first presidential debate (Credit: JIM WATSON,SAUL LOEB/AFP via Getty Images)
Last on
Broadcast