Main content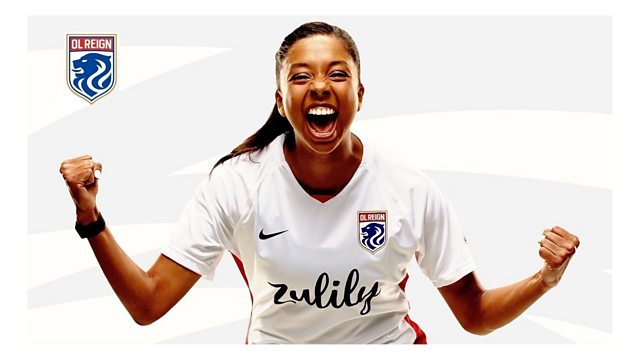 Madison Hammond: I didn't think I'd be the first anything in sport
Hammond is the first Native American woman to sign a professional contract with a NWSL club
Madison Hammond is the first Native American woman to sign a professional contract with an NWSL club. She joins us ahead of OL Reign's opening game of the season and her potential debut against Utah Royals to discuss how she is hoping to inspire more Native American girls to play the sport. She also tells us about the financial barriers players from ethnic minority backgrounds can face as they try to make it in soccer and how the Black Lives Matter movement has sparked conversations with her team-mates.
"I'm sort of like the canary in the coal mine – there's a lot less ice in the winter, everywhere I go" – Canadian ice climber Will Gadd tells us how climate change and a trip to Mount Kilimanjaro have led him to consider his future in the sport. Gadd had hoped to scale the famous Messner Route earlier this year, but he was unable to as part of it has melted away. He worries that by the time his children are his age, there won't be enough ice left to climb on Kilimanjaro
Football journalist and Wrexham fan Bryn Law joins us to discuss Ryan Reynolds and Rob McElhenney's interest in buying the Welsh non-league club. Deadpool star Reynolds and It's Always Sunny in Philadelphia's McElhenney are set to share their vision for Wrexham and a takeover could see around two and a half million dollars invested in the club.
Caitlin Rooskrantz tells us how she used gymnastics to channel her emotions following the death of her father when she was just eight years old. Rooskrantz will be the first black South African female gymnast to compete at an Olympic Games in Tokyo next year. She believes her achievements can open doors for the next generation of young girls coming through.
In Sporting Witness go back to the Syndey Olympics of 2000 and the famous gold medal winning performance from aboriginal runner Cathy Freeman.
Brittany Carter from ABC Grandstand joins us to reflect on Australia's first T20 with New Zealand and we also look ahead to England's third T20 against West Indies.
And we are live at the Amex Stadium ahead of Brighton's game against Manchester United in the Premier League.
(Photo: Madison Hammond posing for OL Reign. Credit: Madison Hammond instagram)
Last on
Broadcast