Main content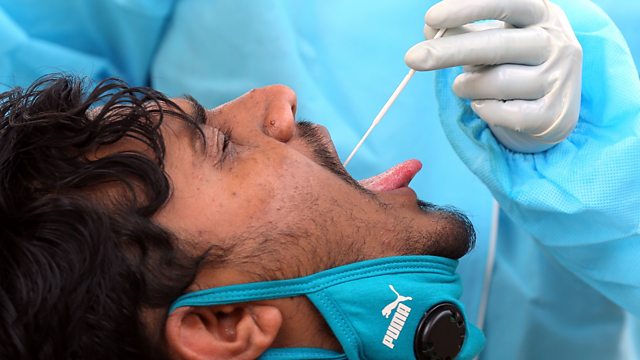 India records more than 4 million Covid-19 cases
The surge in infections in India is outpacing every other country in the world.
The number of confirmed cases of Covid-19 in India has passed four million. Over eighty three thousand new cases were recorded between Thursday and Friday. And it took only two weeks for the figure to jump from three to four million. This surge comes as the country is trying to further ease lockdowns.
Also on the programme; Climate change protestors have blockaded major printing works in Britain to try to stop a range of newspapers reaching readers and The World Bank withdraws funding for a dam in Lebanon which has long been opposed by environmentalists.
(Photo: An Indian health worker takes swab samples of suspected people for coronavirus COVID-19 in Bangalore. Credit: EPA/Jagadeesh NV)
Last on
Broadcast