Main content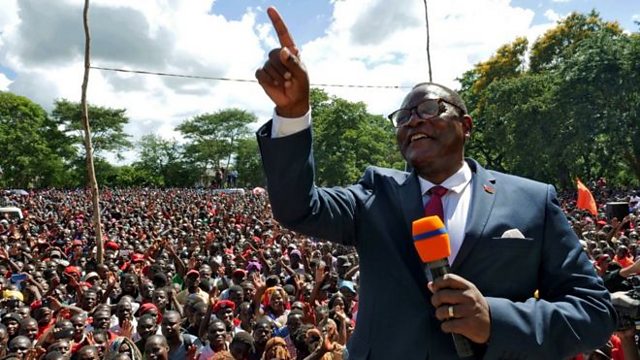 Lazarus Chakwera sworn in as Malawi president after historic win
Interviews, news and analysis of the day's global events.
The new president of Malawi, Lazarus Chakwera, says his victory in a re-run poll meant that justice, democracy and the will of the people have been respected. Malawians, he said, had set an example to the world.
Also in the programme: The case of George Floyd prompts demands in India for action over police brutality there; and one of Italy's greatest collections of Renaissance masterpieces ventures onto TikTok.
(Photo: Lazarus Chakwera's political fortunes were revived by a court ruling that annulled last year's flawed election. Credit: Reuters)
Last on

Broadcast