Main content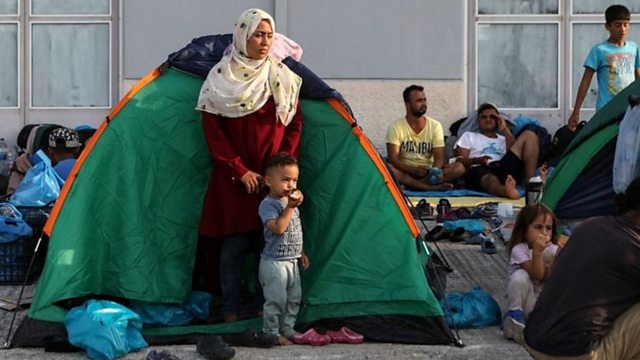 Greece opens new refugee camp after Lesbos fire
Many refugees are reluctant to go to the new Kara Tepe camp
Migrants who lived in the Moria camp in Greece last week are gradually moving to a new tent encampment nearby on the island of Lesbos. Many refugees are reluctant to go to the new Kara Tepe camp. We hear from a reporter on the ground and a refugee.
Also, we return to our conversations with people sharing experiences about the coronavirus pandemic. Today we hear from three women who run small businesses in South Africa - a country that had one of the strictest lockdowns in the world.
And hundreds of Jewish pilgrims are stranded on the border between Ukraine and Belarus, trying to make an annual pilgrimage to the tomb of the founder of their movement. But Ukraine has closed its borders to foreigners to limit Covid-19. We hear from one stranded pilgrim.
(Photo:Migrants have been sleeping rough for a week since the Moria blaze. Credit: Reuters)
Last on

Broadcast