Main content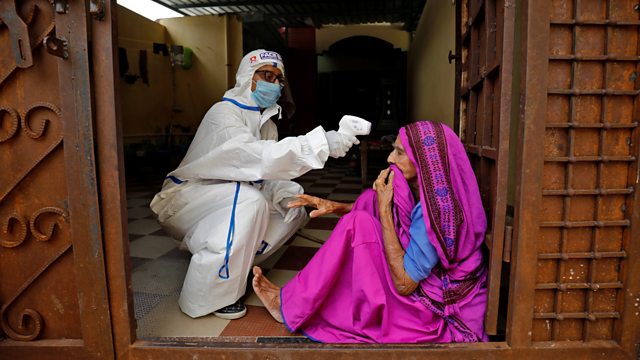 Coronavirus: India's five million cases
The virus appears to be spreading more quickly in India than any other country
We return to the coronavirus situation in India, as officials say the number of confirmed cases has passed five million. The virus appears to be spreading faster than in any other country, with more than 90,000 cases per day confirmed over the five days to Tuesday. The death rate is lower than in other countries with a high number of cases, though. We'll get our correspondent to explain the numbers and hear some experiences from Indians dealing with the consequences.
We also hear from India in a conversation about friendships during the pandemic, alongside voices from the United States and South Africa. How have coronavirus restrictions and lockdowns affected your friendships? Have they changed for the better or the worse? Have friendships fizzled out or been rekindled?
Also, we'll hear views from Barbados on the decision to remove Queen Elizabeth as head of state from next year and change the system of government to a republic.
(Photo: A healthcare worker checks the temperature of a woman during a door-to-door survey for Covid-19 in the village of Khoraj in Gujarat, India Credit: Reuters / Amit Dave)
Last on

Broadcast