Main content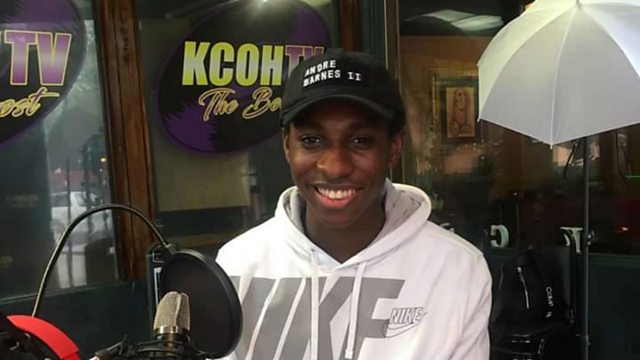 Black America Speaks: Being 14
We listen in as KCOH in Houston talks about the impact of George Floyd's death
We continue our Black America Speaks series about the conversations on black-owned radio stations across the US. Today, we hear from KCOH in Houston, on the edge of the Third Ward neighbourhood, where George Floyd grew up. We hear a fascinating conversation with 14-year-old Dre and his mother. They discuss their fears of the police and for his safety; their feeling of being disadvantaged and racially profiled, no matter how well educated and behaved; their interactions with white friends; the impact of the coronavirus pandemic; the frustration at what Dre sees as a lack of change; but also their hopes for the future.
And, we return to hear from more people in Hong Kong. It's 24-hours since the introduction by China of a new security law, giving Beijing greater authority. The day has seen clashes with police and arrests. We also explain China's 50 year pledge to maintain the so called "one country, two systems" approach.
(Photo: Dre Barnes. Credit: KCOH)
Last on

Broadcast

Featured in...
The death of George Floyd has prompted debate and soul searching about racism