Main content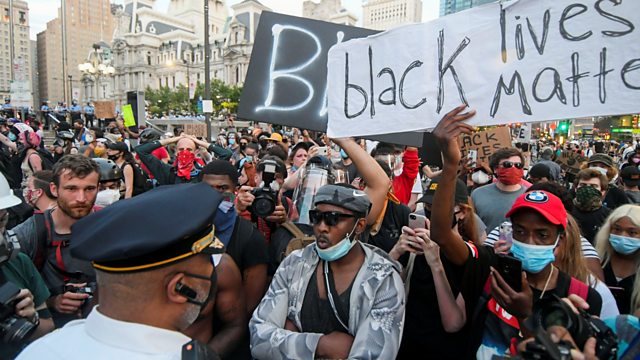 Conversations: Black America Speaks
We listen in as WURD in Philadelphia talks about the impact of George Floyd's death
As the United States continues a mass reflection on race and racism following the death of George Floyd, we're spending time listening to conversations on black American radio stations. On today's edition, we hear hosts and callers on Philadelphia station WURD describe how this moment feels and what ideas are out there to change things for the better.
Also - we're learning some of the detail behind a new security law for Hong Kong from the Chinese government. Pro-democracy activists have said they're afraid of the consequences for the territory's relative freedoms.
And we'll bring you up-to-date on the coronavirus pandemic with Dr Isaac Bogoch from the University of Toronto. Should we be worried about a new flu found in pigs in China? Why are South Korean officials sceptical about the prospects for "herd immunity" from Covid-19? And why has Uruguay done so well in controlling cases compared to its neighbours in South America?
Picture: Police Deputy Commissioner Melvin Singleton speaks to demonstrators during a protest against racial inequality in Philadelphia on June 6th, 2020 (REUTERS / Bastiaan Slabbers)
Last on

Broadcast

Featured in...
The death of George Floyd has prompted debate and soul searching about racism