Main content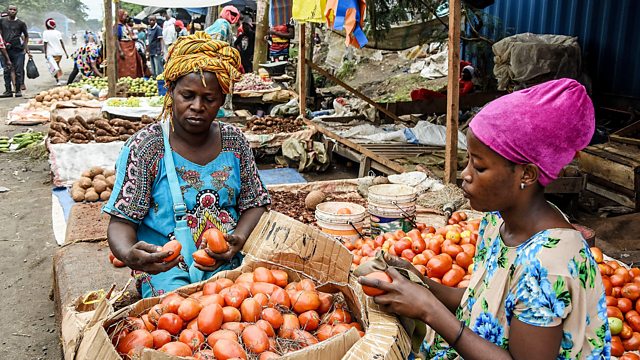 Tanzania president criticised over coronavirus handling
Reports and analysis of the day's political, economic and sports news from across Africa.
Tanzania's President John Magufuli has been criticised for his government's approach to the coronavirus.
After just over a month of lockdown, restrictions are lifted in three main Nigerian cities and Rwanda but some oppose the move saying it's too early to open up countries.
 
Somalia still remains one of the worst places to work as a journalist as the world mark this year's World Press Freedom Day.
(Picture: Vendors clean tomatoes on Mabibo Street without without wearing masks despite the confirmed COVID-19 coronavirus cases in Dar es Salaam, Tanzania, on April 16, 2020. Credit: Photo by ERICKY BONIPHACE via Getty Images)
Last on

BBC World Service
East and Southern Africa & West and Central Africa only
Broadcast
BBC World Service

East and Southern Africa & West and Central Africa only