Main content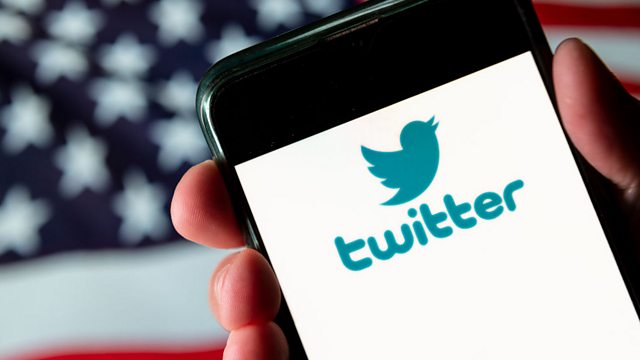 Twitter in free speech storm
Twitter is at the centre of a storm over free speech during the US presidential election.
Twitter temporarily prevented the official Trump campaign from tweeting and has been accused of interfering in the election. So what caused the row and could there be consequences for the way social media companies are regulated? We hear from Rebecca Klar, a tech policy reporter at the political website The Hill.
Thousands of young people in Thailand have defied the authorities by gathering in the streets and calling for change in some of the biggest pro-democracy protests the country has seen in years; we hear from Josh Kurlantzick, senior fellow for South-east Asia at the Council on Foreign Relations. And as Donald Trump and Joe Biden compete for TV audiences in duelling town halls, we get the latest from Mary Ellen Klas, Miami Herald Tallahassee Bureau Chief and Katie Myer, a political reporter for WHYY public radio in Philadelphia.
The business behind the global pop sensation BTS has listed on the stock market; we consider if Big Hit Entertainment will prove to be a one-hit wonder. Plus we are joined throughout the programme by Paddy Hirsch, the editor of NPR podcast the Indicator from Planet Money from Los Angeles. And in Tokyo, we speak to Yoko Ishakura, professor emeritus at Hitotsubashi University.
(Photo: Twitter logo with United States of America flag in the background. Credit: Budrul Chukrut/Getty Images)
Last on
Broadcast