Main content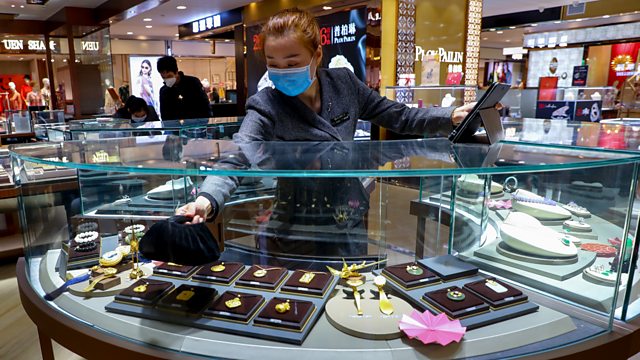 How will economies re-open after Covid-19?
Global business news, with live guests and contributions from Asia and the USA.
How do we reopen our economies without putting more lives at risk? We ask Andrew Noymer, an associate professor of public health at the University of California Irvine. British Prime Minister, Boris Johnson, has been moved out of intensive care; we hear from BBC political correspondent, Jessica Parker. More than 15,000,000 Americans have filed unemployment claims over a three-week period and one of the biggest immediate problems caused by these huge numbers is the process of getting registered, as Michelle Fleury reports from New York. Some of the world's biggest oil producers have agreed a deal to cut oil production sharply, in the hope that it will stabilise prices; we hear from Middle East business correspondent, Sameer Hashmi, in Dubai. For millions of students at school and university, the next few months were going to be crucial, but with so many exams cancelled because of the virus, what does the future hold? Rahul Tandon's been finding out. Many countries have closed cinemas to try to contain coronavirus, but in parts of the US, there has been growing attendance at drive-in movies, that romantic night out from films set in the 1960s; we speak to Josh Frank who owns a series of drive-in movie theatres in Texas. And joining us throughout the programme are Nicole Childers, executive producer at Marketplace Morning Report and in Singapore, Simon Littlewood, president of AC Growth Delivered. (Picture: Some shopping malls open in Wuhan, China. Photo by TPG/Getty Images).
Last on

Broadcast