Main content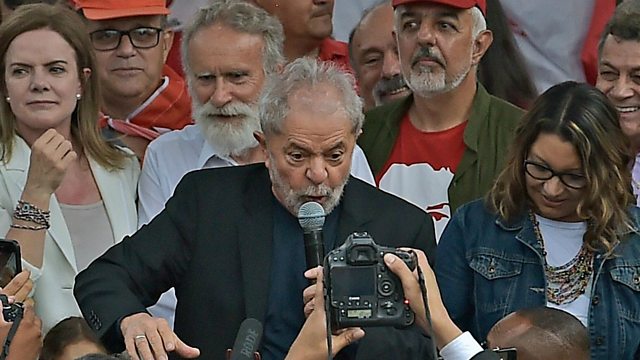 Brazil ex-President Lula walks free from jail
A review of the week with the latest news.
Former Brazilian President Luiz Inácio Lula da Silva has been freed after more than 18 months in prison.
Also on the programme; We'll explore why some in western Canada want to split from the rest of the country. And; the Chilean writer and actress Nona Fernandez reflects on the protests which have paralysed her country.
(Photo: Former Brazilian President Luiz Inacio Lula da Silva speaks to supporters after leaving prison. Credit: AFP)