Main content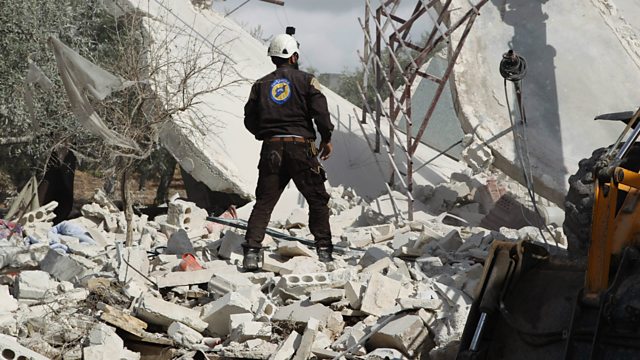 The prospects for peace in Syria
The prospects for peace in Syria as war rages; the Kurdish fighter turned singer
As war rages in Syria, we'll be speaking to a leader of the opposition on the prospects for peace in the country.
Also in the programme: A Kurdish freedom fighter turned singer tells the story of his people.
And Saudi Crown Prince Mohammed bin Salman has given the go-ahead for the initial share offering of the state oil company Aramco, set to be one of the biggest flotations in history.
Joining Julian Worricker to discuss these and other issues are Nervana Mahmoud, medical doctor and commentator on Middle Eastern issues; and Daniel Glaser, neuroscientist and writer.
(Image: A Member of the Syrian Civil Defence takes searches for victims of an airstrike in Jaballa. Credit: Getty Images)