Main content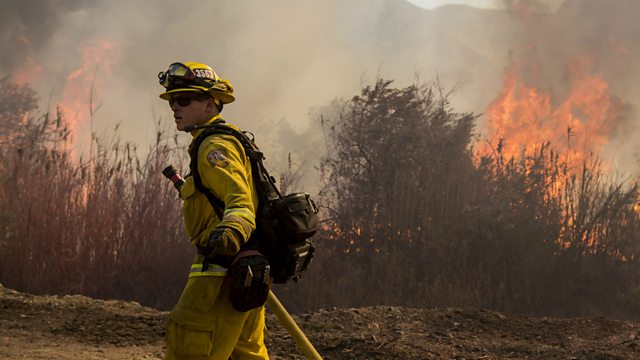 New wild fires in California
A new wild fire is burning out of control in California; a Japanese flag causing outrage
A new wildfire is burning out of control in California forcing the evacuation of about eight thousand residents - we'll have the latest.
Also in the programme: Why a Japanese flag is causing outrage in South Korea.
And thirty years on from the fall of the Berlin Wall, why are so many Eastern Europeans rejecting liberal values?
Joining Julian Worricker to discuss these and other issues are Vicky Pryce, a Greek-born economist and business consultant based in the UK; and Miguel-Anxo Murado, a Spanish journalist and author.
(Image: A firefighter works on fire spreading in the hills near Ventura, near Los Angeles. Credit: EPA)