Main content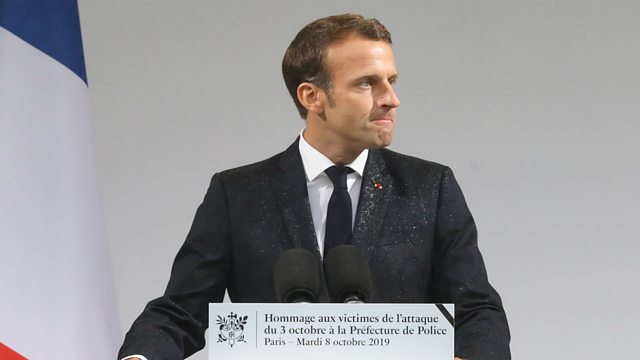 What role is Emmanuel Macron playing in the Brexit saga?
The role President Macron is playing in the Brexit saga; planned protests in Barcelona
We hear from Paris at the role President Macron is playing on the Brexit saga.
Also in the programme: Here in Europe, Protests are planned in Barcelona. Pro-independence Catalans are angry at the jailing of separatists leaders.
Plus, what's in a book tittle? We hear from the Turkish writer who has just penned 'The Lion and the Nightingale', charting a year in his country's recent history.
And, a million people took part in a peaceful march through the streets of Chile's capital, Santiago. After a week of protest, what exactly do the protesters want?
Joining Paul Henley to discuss these and other issues are Ramita Navai, a British-Iranian journalist and author based in London; and Tim Judah, Balkans correspondent for the Economist.
(Image: French President Emmanuel Macron. Credit: Getty Images)
Last on