Main content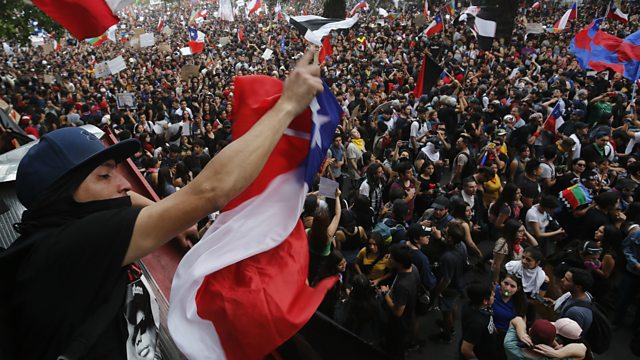 More than a million march against inequality in Santiago, Chile
Authorities say more than a million march in Santiago; anti-government protests in Iraq
The authorities in Chile say more than a million people took part in a peaceful march through the streets of the capital, Santiago. After a week of protest, what exactly do the marchers want?
Also in the programme: After five anti-government demonstrators were killed on Friday in Iraq, can those in power stay there?
And disturbing texts from a Vietnamese woman suggest she was one of 39 people killed inside a refrigerated lorry on the east coast of England. The police won't comment.
Joining Paul Henley to discuss these and other issues are Ramita Navai, a British-Iranian journalist and author based in London; and Tim Judah, Balkans correspondent for the Economist.
(Image: Eighth day of protests against President Sebastián Piñera's government in Chile. Credit: Getty Images)